Camping for the weekend in France
Looking to book a weekend getaway but you have no idea where to go or how much it would cost? Try camping in France! At a cheap price, this way of vacationing is quickly becoming the most popular way to spend the holidays there. Don't miss out on it! We are here to explain to you everything you need to know to plan your two-days getaway!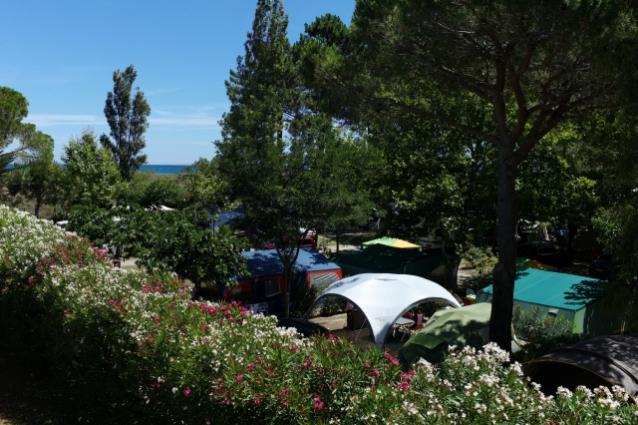 France – where the best campsites are!
Usually, most people aren't aware that France has a very large hand in the camping business. Not far behind the United States of America, this country famous for its city of love boasts the second largest number of campsites in the world. The camping industry is growing steadily. In 2014, the Insee, the French national statistics bureau, registered 109.7 million nights spent on pitches versus 198.4 million spent in hotels.
Its popularity dates back to the middle of the 20th century, when the country had to try and accommodate a new way of vacationing: mass tourism. In the 1960s, the Languedoc-Roussillon area in southern France was the first to experience it. Therefore, a lot of campsites were built there. It is still today the first region of France to welcome campers, with 19.3 night spent on its pitches.
Whether you like the traditional way of camping in a tent or you prefer to sleep in a mini van or a mobile home, France is the perfect place for you. It has every kind of campsites you would want, one of which is starting to develop more and more, "glamping". This term is made up of two words: "glamour" and "camping". It is used to describe a type of fancy campsite where you go to experience a very luxurious camping style.
A weekend to go camp
Most people only have a few weeks of vacation each year, which is why going away on the weekend has become so popular. It really is one of the only times throughout the year where you can go on a romantic or family getaway, to try and escape the pressure of work for a little while. A weekend away is the perfect way to recharge your batteries!
Thanks to the popularity of camping trips on weekends, there are now a lot of offers for this type of vacation. So which one should you choose? A lot of price comparison websites are now at your disposal in all of Europe to help you make the best decision. For instance, you can use them to prepare your holiday in France. Moreover, on these kinds of websites you are sure you won't miss any discount that is being offered.
Every campsite offers discounts, which allows you to enjoy a large selection of destinations you can travel to. In addition to that, they usually provide organized visits or activities throughout your stay there. It is even possible to go visit another country if you're staying near a border. You could visit Spain or Italy in the time span of a weekend getaway!
---